Fallshaw
®

Casters and Wheels Review*

Service Caster is a global distributor and manufacturer of casters and wheels for all applications and environments. The Fallshaw caster catalog has solutions for home and industry.

For assistance in choosing your caster or wheel, and to place an order, contact sales representatives at 1-800-215-8220 or email info@servicecaster.com.
Popular Series from the Service Caster Catalog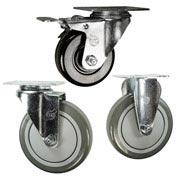 Light - Medium Duty to 300 Pounds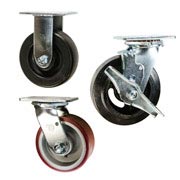 Heavy Duty to 1,200 Pounds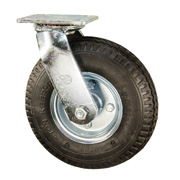 Pneumatic Wheel Casters
Fallshaw Castors L Series Dolly: L Series features a twin row of ball bearings with riveted kingpins. This caster is durable and economical, ideal for tv stands, kitchen appliance stands and other household light equipment.
Fallshaw K Series General / Institutional Casters: The K Series Fallshaw Caster has bright zinc plating and double ball bearing swivel. This quiet rolling caster is ideal for light furniture, computer equipment, and light hospital and institutional equipment.
Fallshaw M Series General / Institutional Casters: This series of Fallshaw Caster has many options available for fastening and brakes. Ideal for hospital and institutional settings.
* Service Caster Corporation does not represent itself as an
authorized Fallshaw® distributor.