Hardwood Floor Casters and Wheels
for Chairs and Furniture
Hardwood floors can be very easily damaged by using an incorrect type of caster wheel. Nylon and hard plastic will cut into your floor, creating unsightly scars and scratches. The repair bills for such damage far outweigh the cost of a good soft rubber or urethane caster designed for such floors. Have an epoxy coated floor? Our customers tell us these hardwood safe casters work great on those, too. How to Measure Your Existing Caster Stem
Protect Hardwood Floors
From Wheel Damage
Casters designed with neoprene, soft rubber, and urethane or polyurehane wheels will protect your hardwood floor investment. We can match your hardwood floor to the perfect non-marking, non-marring, non-damaging furniture caster.
Service Caster offers two methods for purchasing hardwood and laminate floor safe casters: buy select floor safe casters direct from our Online Store or call toll free 1-800-215-8220 to order soft floor safe casters. Our on-site caster specialists are here to assist you in choosing the proper casters for your application.
Popular Floor Safe Caster Models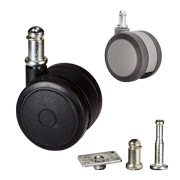 Leader in Protecting Floors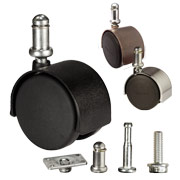 Select Urethane Wheels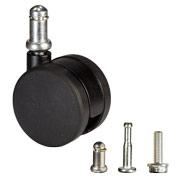 Select Urethane Wheels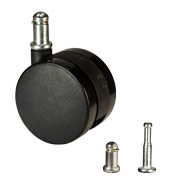 Choose Urethane Wheels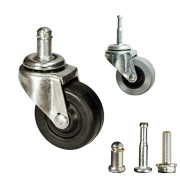 Select Gray Soft Rubber Wheels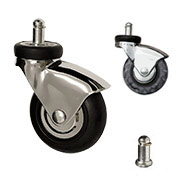 Select Neoprene Wheel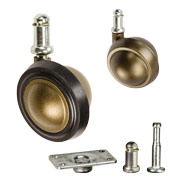 Choose Rubber Wheel
Caster Video Help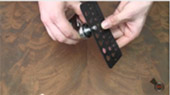 Caster and Wheel Options for Hardwood Flooring
Hardwood floor safe casters can come in a variety of finishes, including bright chrome, windsor antique, and metallized brass. Caster connection types from grip ring stem, top plate, grip neck stem, and threaded stem. Metric Stems are available. Brakes for hardwood flooring casters are optional on many models in larger sizes.